Featured Item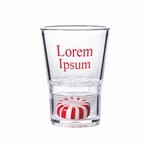 2 Oz. Flav-A-Shot™ Infusion Acrylic Sh...
Infusion acrylic shot glass two piece 2 Oz. acrylic shot glass. Place an edible condiment (such as candy, fruit, gum, licorice, chocolate, etc.) into the removable bottle compartment of the unit. Reas...
$2.78 - $3.52
Welcome!
Welcome to TOP Promotions.

The HOME of over 850,000 items and ideas to help you promote your business, group, or organization.
Please feel free to shop our online database to help generate ideas.


If you have any questions, please feel free to give us a call at 225-924-3700. Remember great ideas start at the "TOP"!!!